The name Doralice is a reference to an important Brazilian bossa nova character and embellish with charm and ease their Flexitarian, healthy conscious food offer. "Dora" is a fast-casual restaurant that doesn't want to impose any way of eating, nor think that there's only one way to be healthy, but makes sure you understand that there are new healthy ways to make your dietary choices. We are waiting for you with smiles on our faces and our arms wide open.
Flex, fresh, and full of grace… Welcome 🙂
SERVICES
Strategy
Naming
Visual Identity
Packaging
Interior Insights
TEAM
Artur Cunha
Eduardo Brandalise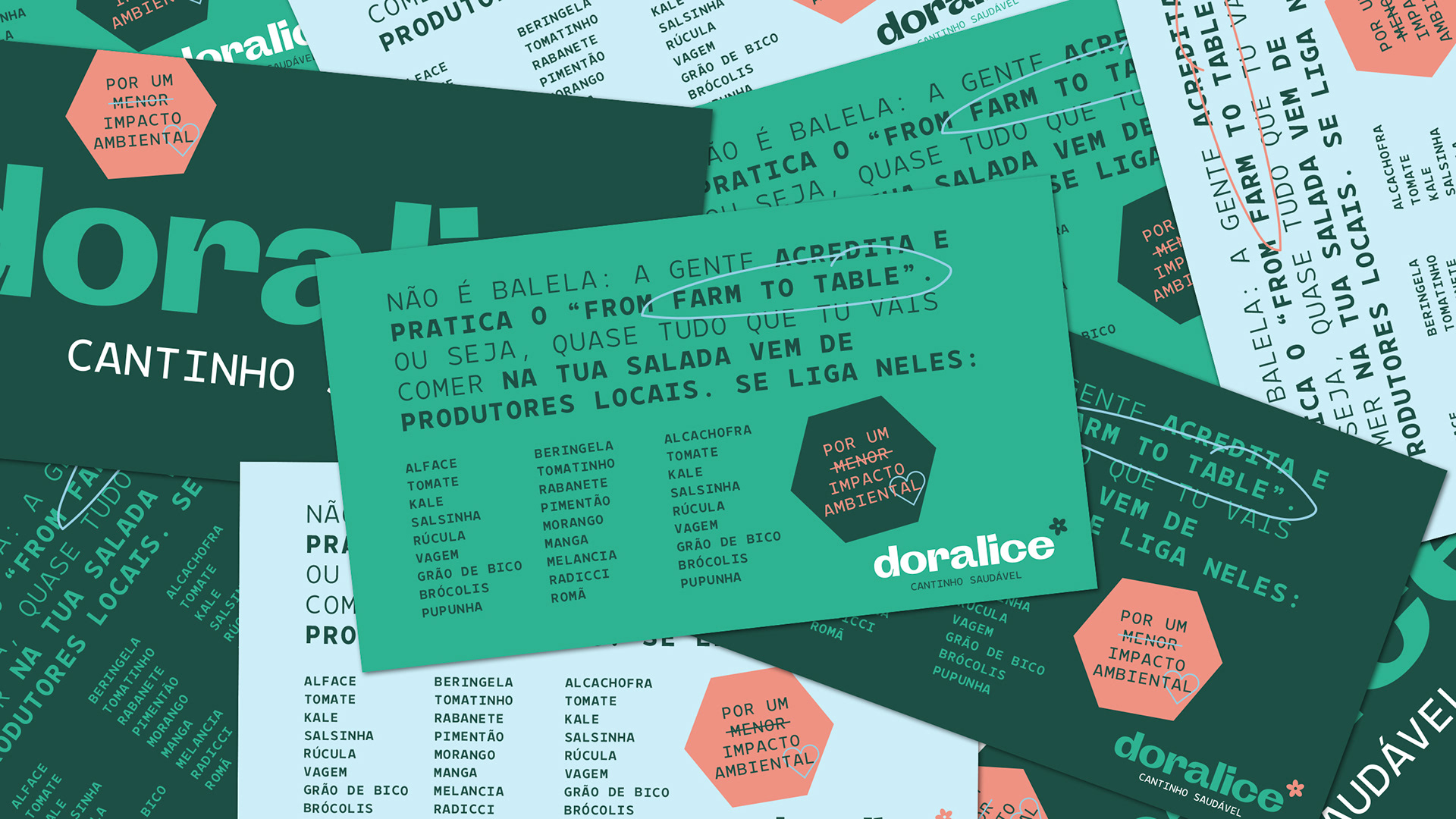 A kitchen that prioritizes the closeness with the farmer partners and the respect for the food, its preparation, and mainly for the people involved in their supply chain.